LATEST NEWS
January 20, 2021
PROVIDENCE TENNIS AND THE CITY OF PROVIDENCE AGREE TO A 10 YEAR LEASE AGREEMENT ON THE ROGER WILLIAMS PARK CLAY COURT TENNIS CENTER.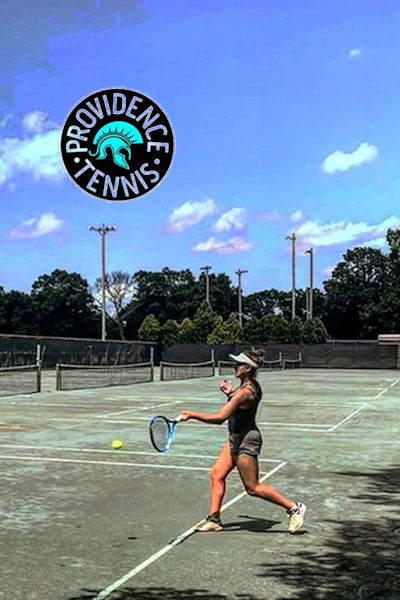 If you haven't heard the great news, Providence Tennis and the City of Providence last week completed an agreement on a TEN year lease to keep running the Todd Morsilli Tennis Complex. I'm extremely excited about this and know that the Providence Tennis Center at Roger Williams Park will be even better than our first year. Starting in late March we will have the courts resurfaced with NEW lines and hopefully the new net posts arrive for court 1-7. The restrooms will get a complete makeover as well this Spring. The plan is to open up April 11 but it's all dependent on the weather.
This gives Providence Tennis a total of 18 courts under management with addition to the eight hard courts at the Wheeler School Farm Tennis Complex. We are looking forward to having our facilities used by all local players in need of courts this spring/summer. If you need a court please don't hesitate to connect us as the doors are always open! There will be MEMBERSHIP options and a lot of playing options!
This season will have more adult groups available and with the ONE LOVE PROVIDENCE our newly formed 501(c)3 non-profit we will have a program for ALL players 10 and Under! MORE details on this program to come in March.
Stay warm and I hope to connect with you soon!
SAFETY GUIDELINES to playing tennis

DOWNLOAD THE PROVIDENCE TENNIS ACADEMY APP
GET THE NEW PROVIDENCE TENNIS ACADEMY APP in your APP STORE! This is the fastest way of knowing latest news, court changes, seeing court sheets and current results. Unlike apps that you can register on the app the Providence Tennis Academy APP needs registration online (TOP RIGHT HAND COVER) on the Providence Tennis website or register here. The reason because once you register you can also book courts at both the Providence Tennis Center at Roger Williams Park or at the Wheeler Farm.