LATEST NEWS
SAFETY GUIDELINES to playing tennis in Phase 2

May 9, 2020
Hello Providence Tennis Center Friends and Families,
Welcome to the NEW and SECURE www.ProvidenceTennis.com website. As a parent and signing up with all our family information online for camp I started seeing how safe other camps and schools sites were. I wanted to make sure that our families at PTA felt safe online on our site. It is as secure and safe for registration and online payments as possible. The site is safe and ready to go!
Check our all our SUMMER INFORMATION, LOCATIONS and the Providence Tennis LEAGUE (PTL). The PTL will start in JUNE and run throughout the summer on Wednesday afternoons and Saturday mornings to get ALL players Adults and Juniors more match play. We have the league registered on UTR so ALL the results will count towards UTR rating.
GET THE NEW PROVIDENCE TENNIS ACADEMY APP in your APP STORE! This is the fastest way of knowing latest news, court changes, seeing court sheets and current results. Unlike apps that you can register on the app the Providence Tennis Academy APP needs registration online (TOP RIGHT HAND COVER) on the Providence Tennis website or register here. The reason because once you register you can also book courts at both the Providence Tennis Center at Roger Williams Park or at the Wheeler Farm.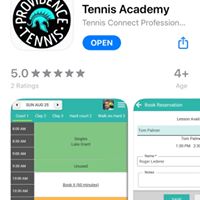 The FIRST SERVE SHOW
The FIRST SERVE SHOW is hosted by Coaches Cameron Moore (Cary, North Carolina) and Nestor Bernabe (Providence, Rhode Island) and runs every TUESDAY at 7pm EASTERN TIME. Tune in and ask questions, learn something new and hear some amazing stories! JOIN US HERE: THE FIRST SERVE SHOW (ZOOM LINK)
MARCH 6, 2020
PROVIDENCE TENNIS ACADEMY TO RUN THE ROGER WILLIAMS PARK CLAY COURT TENNIS CENTER
We hope that you are excited about the upcoming Spring and Summer tennis seasons! Providence Tennis and the City of Providence are now under agreement to run the Roger Williams Park Clay Court Tennis Center.
This gives Providence Tennis a total of 18 courts under management with addition to the eight hard courts at the Wheeler School Farm Tennis Complex. We are looking forward to having our facilities used by all local players in need of courts this spring/summer. If you need a court please don't hesitate to connect us as the doors are always open! There will be MEMBERSHIP options and a lot of playing options!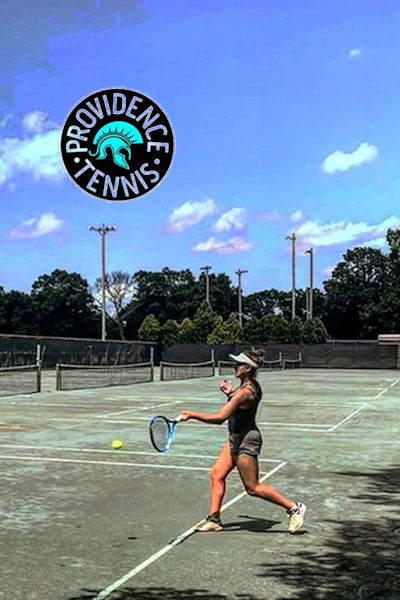 FEBRUARY USTA JUNIOR RESULTS

CONGRATULATIONS to CANDICE BALLARIN for winning the USTA New England Centre Court Championships U18 Level 5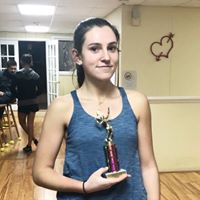 CONGRATULATIONS to CHARLOTTE "Shark" BALLARIN for winning her FOURTH title (third in a row) in two months at the Lakeville USTA New England U10 Challenger! This was Charlotte last USTA Youth Progression U10 Pathway Event! Next week new age group U12s watch out!