"CHAMPIONS KEEP PLAYING UNTIL THEY GET IT RIGHT!" -BILLIE JEAN KING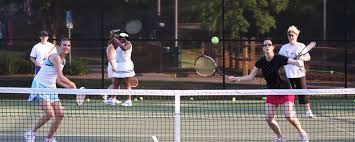 Welcome the the PROVIDENCE TENNIS ADULT ACADEMY!
OUR MISSION IS THE MAKE SURE THAT EVERY ADULT PLAYER GETS THREE AREAS OF THE SPORT
CARDIO (Heart Rate and Movement)
TRAINING (Repetition and Practice)
MATCH PLAY (COMPETITION)
Please don't hesitate to connect with us about anything that you would like as we can tailor any area to the player in group play or private lessons.
ADULT MATCH PLAY, WE WILL PAIR YOU UP! IF YOU CAN'T MAKE THE DAYS PLEASE LET US KNOW AND WE WILL ARRANGE MATCHES FOR YOU WITH A TIME THAT FITS OUTSIDE OF OUR WEEKDAY AFTERNOON MATCH PLAY AND WEEKEND MORNINGS