Welcome to the NEW Providence Tennis Academy membership registration site!

Winter Memberships are free for INDIVIDUALS and FAMILIES! Once you have registered please make sure to add your free membership. A major new function to Court Reserve is registering for clinics, privates, camps and all your personal information.
FIVE steps for signing up for any event!
1. CREATE a new account at COURT RESERVE
2. UNDER MY MEMBERSHIPS select your FREE INDOOR MEMBERSHIP. Individuals select INDOOR MEMBER and Parents with juniors under the age of 18 select FAMILY MEMBERSHIP.

If you registered for Indoor and need Family please go to CHANGE MEMBERSHIP

3. UNDER EVENTS you can find all our Groups, Camps and events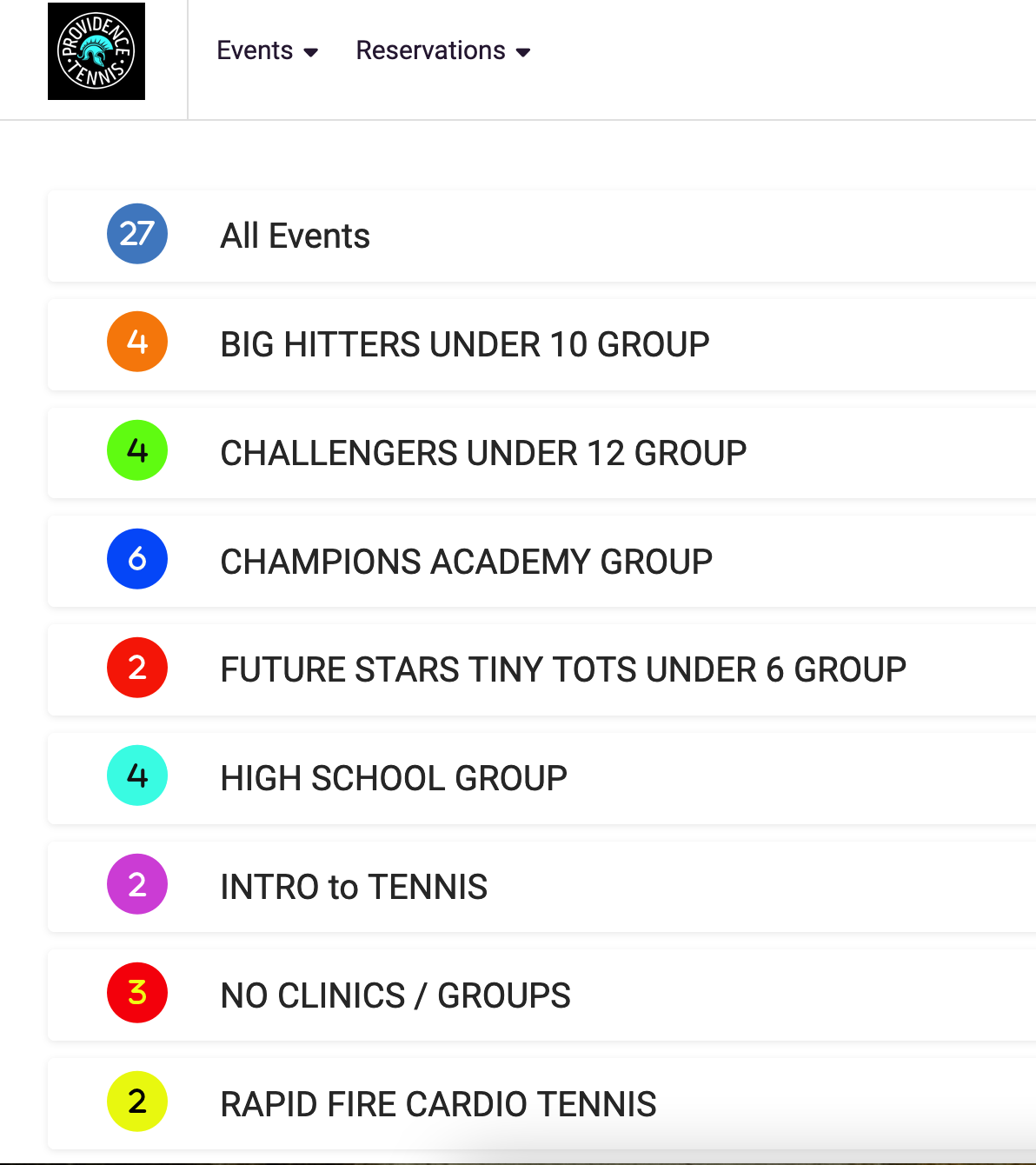 4. Click the group
5. Find the day(s)
6. REGISTER
7. Check out
If you have any questions please contact us at any time.